A great milestone for us and our partner school.
On November 10th, 2021 the day had finally come. We reached our main goal of the year and celebrated our ICT-Lab opening in Langma on the property of the Gomoa Dampase Model School, our partner school. On this fantastic day the students and teachers of the school, other members of the community and our team came together to officially open the lab. We are still grateful for everyone who came and participated.
Since we had the idea of building the lab in the beginning of 2020 we came a very long way, from securing funds of the German Embassy to setting up the place with some last finishing touches. Starting with only ruins we quickly transformed the old building into a modern and secure ICT-Lab.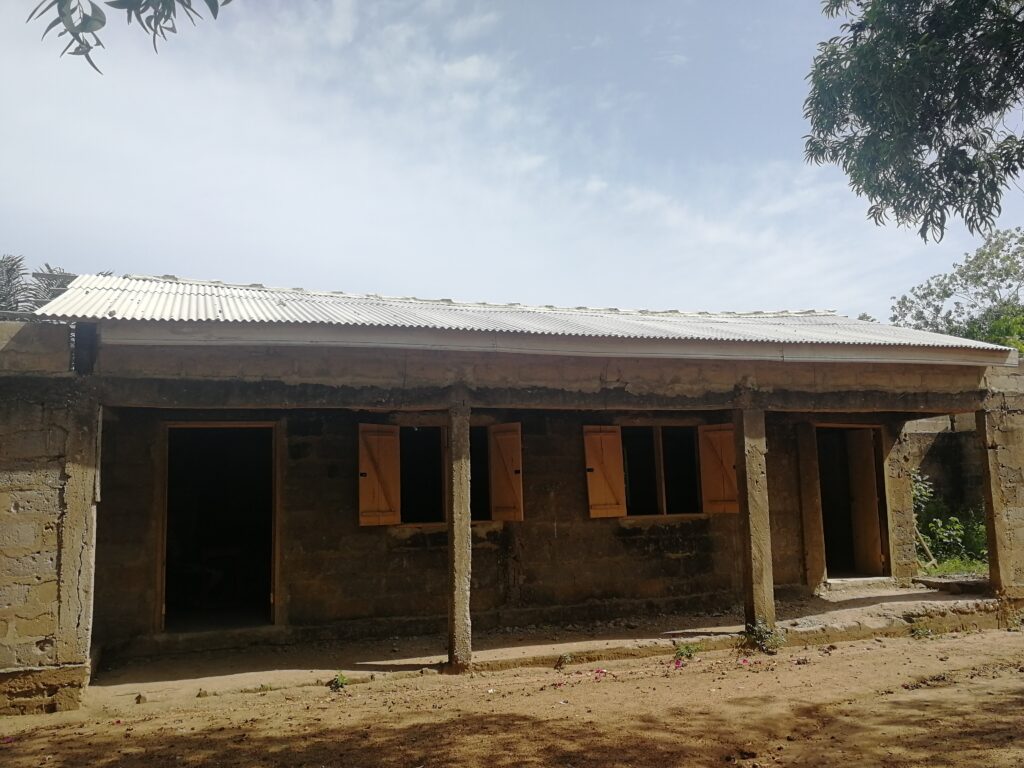 After the paint job was done and the electricity was working we could bring in the necessary furniture and all of our devices including a generator, so not even a lights-off can stop us anymore.
For the event the whole team was there to observe how the hard work in the month before payed off. The guests could listen to speeches from the side of the school, the side of the team as well as the side of the attending dignities Mr. Nene Ohimeh, chief of Dampase and Hon, as well as Mr. Desmond De-Graft Patio, MP for Gomoa East constituency. Afterwards everyone could watch the dancing and joy of a cultural presentation the students of the school had practiced.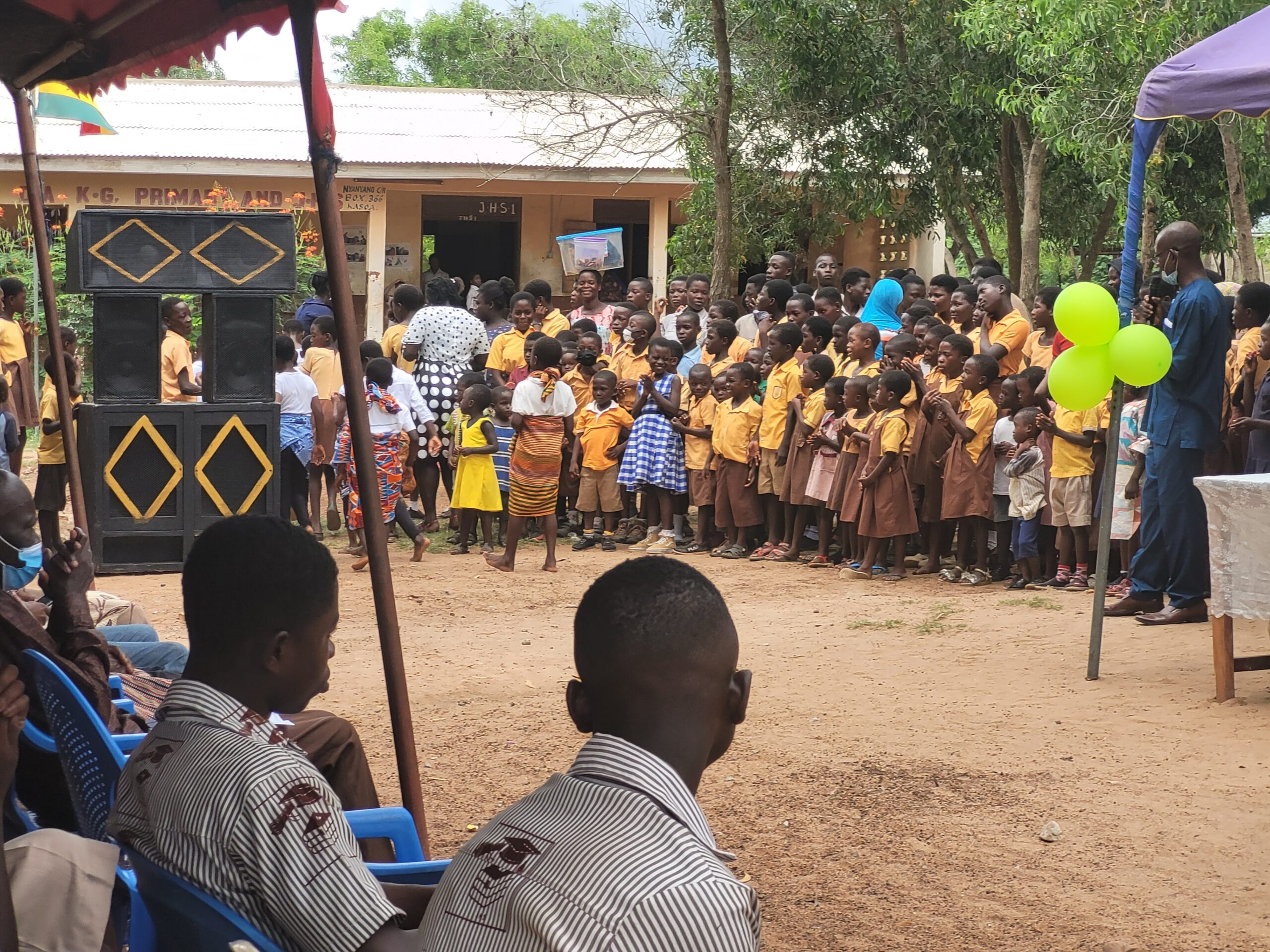 Then came the moment of the festive cut of the ribbon. Followed by a tour through the Lab where we showed a small film about the process of building the lab. Then our students had the exciting opportunity to showcase there own projects to the dignities, everyone in the team and all the other guests.
Afterwards everyone stood together, had nice conversations and enjoyed some delicious Sobolo for the rest of the event.
Special thanks to the German Embassy and all the private donors who made this project possible. We could not have done it with out you. You really help us to educate Ghana's IT-talents of the future – THANK YOU!
It really was a milestone in our mission of bringing vital ICT-Skills to rural areas of Ghana. But we want to continue and therefore need YOUR help. We are always open for partnerships and sponsors. Be a part of our mission and a real game changer! Kindly check out our Get Involved Page to find out more.