Exposing children and young adults to a big variety of impressions is a powerful method to develop their minds and personality. Therefore, we went on a trip with our students.
Thursday, 26th of April, was Official Girls In ICT-day. Our collaborating partner "Turntabl" invited us and our students to this occasion for a visit to their branch in Achimota in Accra. Turntabl is an IT company founded in 2019. Starting with volunteers from the University of Cape Coast, Turntabl quickly developed into an established company in Software Engineering having two branches today.
In the morning, we picked up 30 of our students from the government schools and drove to their office in Achimota. The joy of the kids was hearable when listening to their singing during the drive.
As we arrived at the office, we were all introduced to parts of their team and a short presentation was given by the employees. There was a lot of room for questions from the carefully listening students. The students were able to ask all the questions from how to become a software developer to the importance of starting IT training early. The employees gave helpful tips and advice and encouraged the students to always work hard and not be afraid of IT and technology.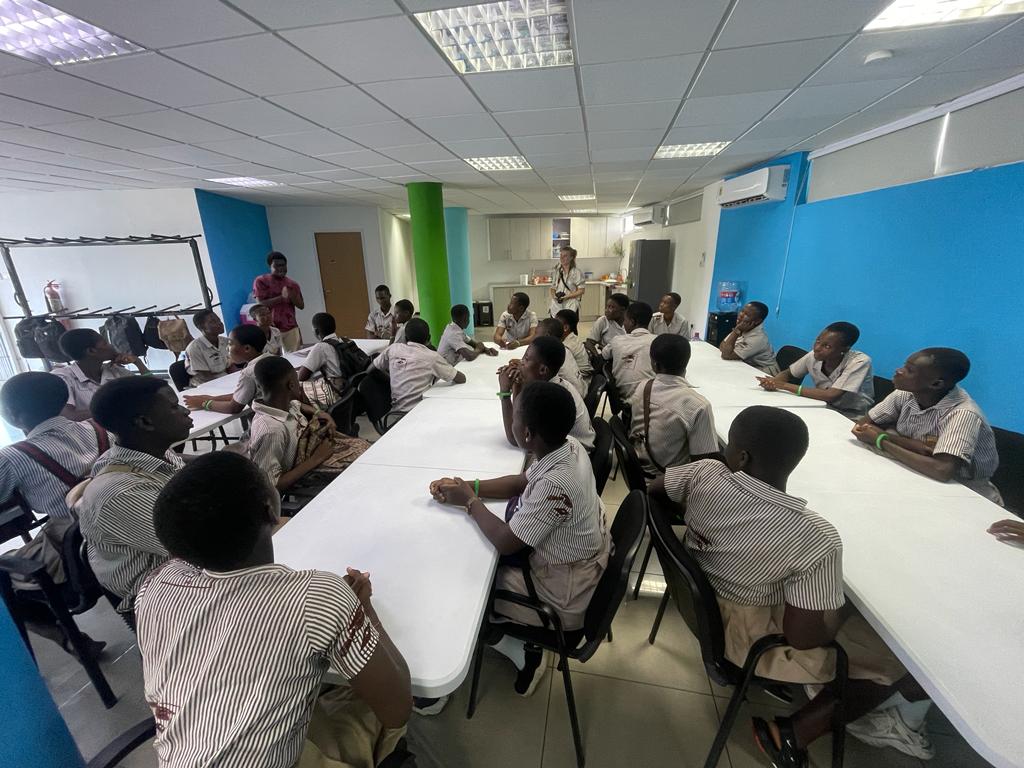 Later, we were allowed to see all of their office work which gave us a good insight into the work inside an IT company. After some snacks and drinks to regain power, we started our journey back with a lot of new information and impressions from that interesting visit.
In the future, Grow Ghana will try to include more of these extracurricular activities in their everyday work. We are convinced that we will make an impact with that.