Saturday or Vacation Workshops
We offer individual training in Scratch for your children aged 8-16. You can choose between two locations which are either our ICT-Lab in Langma near the beach side or our office in Kokrobite. In multiple lessons, we will create fun games in Scratch or exciting and useful projects in Python, one of the most popular programming languages that are especially beginner-friendly. While your kids acquire life-changing skills you can get some rest at the beautiful beaches of Kokrobite and Langma or try some of the delicious drinks and food of the Kokrobite Garden.
If you are interested, please don't hesitate to contact us. Then we can make an arrangement for a workshop, perfectly suited to your needs and expectations.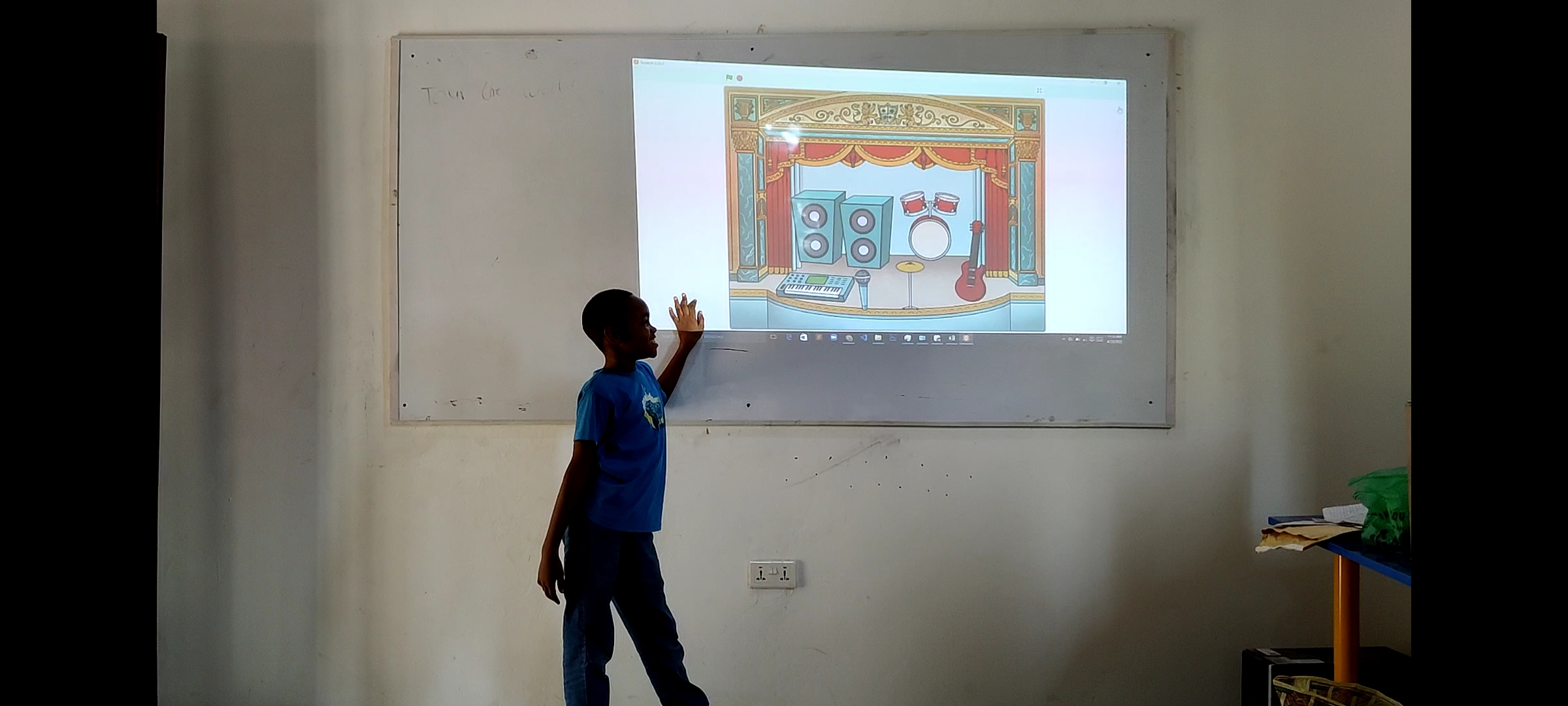 JHS & SHS Coding Workshop
Are you ready to embark on a journey into the exciting world of programming? Join our Python Workshop and discover the endless possibilities of coding! 🐍✨
🔹 Why Python?
Python is not just a programming language; it's a superpower! 🦸‍♂️ It's easy to learn, versatile, and used by tech giants like Google, Instagram, and YouTube. Whether you're a beginner or an experienced coder, Python opens doors to endless opportunities in web development, data science, artificial intelligence, and more!
🔹 What You'll Learn:
Basics of Python programming, from variables to loops and functions.
Hands-on coding exercises and real-world applications.
Problem-solving skills and logical thinking through coding challenges.
Ready to dive into the world of Python? Don't miss out! Register now
---
Work with our two partner schools
We partner with two government schools in the area to give ICT lessons to their JHS students. We separate those classes in order to create a more learning-friendly environment. In our curriculum, we have topics like Communication, Office programs, Coding with Scratch as well as an introduction to robotics with small electronic projects that go well with our training device, the Raspberry Pi. This is where our heart is and every time one of the students, who hasn't touched a computer yet, smiles and dives excitedly into work.