Saturday or Vacation Workshops
We offer individual training in Scratch for your children aged 8-16. You can choose between two locations which are either our ICT-Lab in Langma near the beach side or our office in Kokrobite. In multiple lessons, we will create fun games in Scratch or exciting and useful projects in Python, one of the most popular programming languages that are especially beginner friendly. While your kids acquire life-changing IT-Skills you can get some rest at the beautiful beaches of Kokrobite and Langma or try some of the delicious drinks and food of the Kokrobite Garden.
If you are interested, please don't hesitate to contact us. Then we can make an arrangement for a workshop, perfectly suited to your needs and expectations.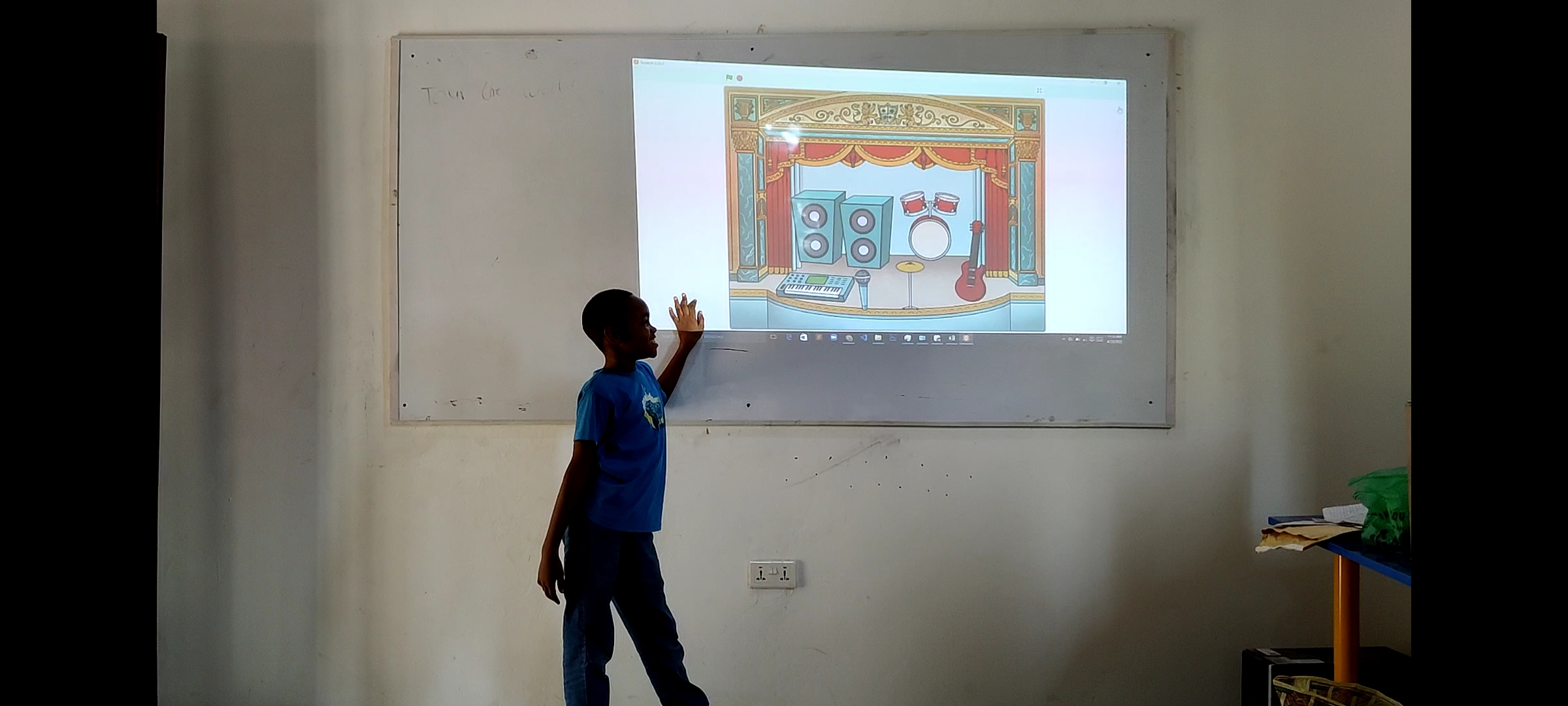 Adult training
We offer coding classes for teenagers and adults in our ICT Lab in Kokrobite. Enroll now and prepare yourself for a digital future with programming skills in Scratch and Python. IT professionals are highly asked in the future and coding skills will offer you a great variety of new opportunities. Individual training in small groups gives you the best results and a comfortable working atmosphere.
Contact us now and we will find a suitable spot for you!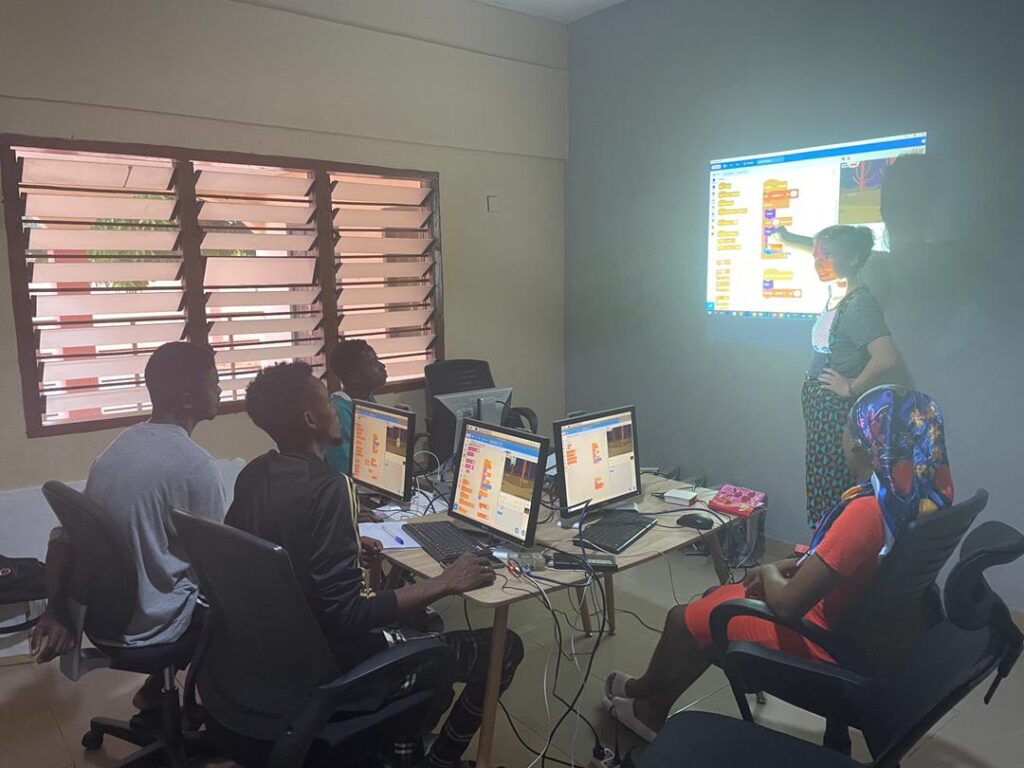 Work with our two partner schools
We partner with two government schools in the area to give ICT-Lessons to their JHS students. We separate those classes in order to create a more learning-friendly environment. In our curriculum, we have topics like Communication, Office programs, Coding with Scratch as well as an introduction to robotics with small electronic projects that go well with our training device, the Raspberry Pi. This is where our heart is and every time one of the students, who hasn't touched a computer yet, smiles and dives excitedly into work.