The GG coding program was introduced this year 2022, to engage young students of age 8 to 15 years old in computer programming. In the 21st century, learning coding has become a fundamental requirement, and starting off at an early age is an advantage.
At Grow Ghana, we use Scratch Application to train kids in coding with the help of a portable computer setup, the Raspberry Pi. Students have the opportunity to create games, animations, and interactive artworks.
Our training workshops are on Saturday mornings, which last for 3 hours including a 30mins break. We have two training sessions simultaneously, one at our IT lab in Langma and the other at our office space in Kokrobite.
The training is provided by local IT trainers and German volunteers in a playful environment. We follow a structured curriculum based on the Raspberry Pi foundation with Scratch projects. Our curriculum starts with a Beginner's module, through to Intermediate and Advanced modules. At the end of each module, the student does a presentation on their own project to reflect on what they've learned in the past months and are awarded certificates. It is fun seeing kids build cool stuff they like using coding.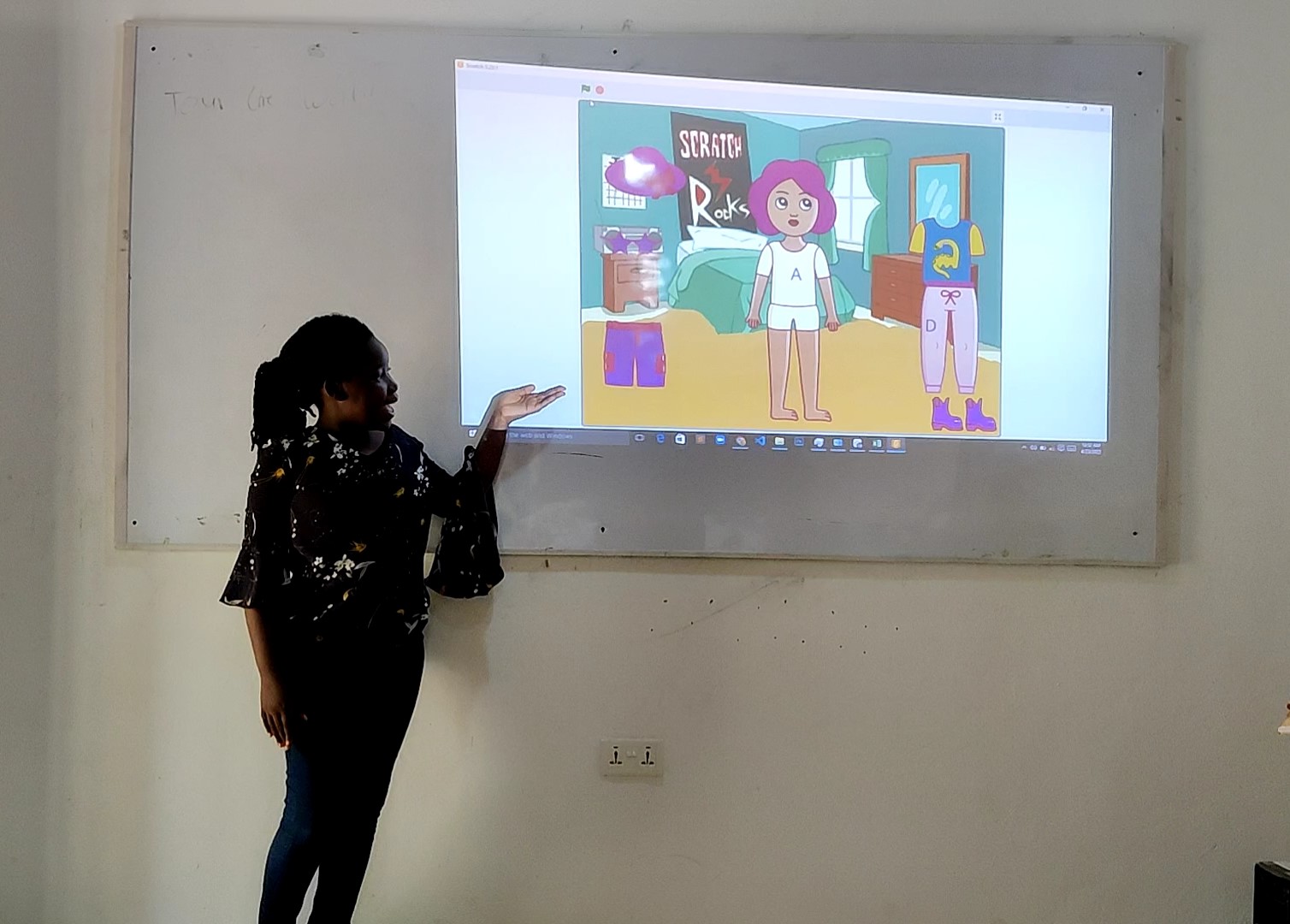 We introduce the kids to basic electronics, such as using the breadboard and programming electronic components like LEDs, buzzers, etc.
Apart from coding, we also provide soft skills training which is very vital in the development of kids' cognitive skills such as critical thinking, teamwork, and communication skills.
Our learning space is very welcoming and fun, as much as making an impact in STEM education, we also involve students in playful activities at the beach and playground.
Do you want your ward to be part of the digital future?
Enroll now in our coding program: https://docs.google.com/forms/d/e/1FAIpQLSfhKyH2EiOWkCGIvZgwsaFI1NjcyKPL6mBY2PssTQTjhlzlAA/viewform
Contact Gifty on +233 247 868 409 or email us at partner@growghana.org